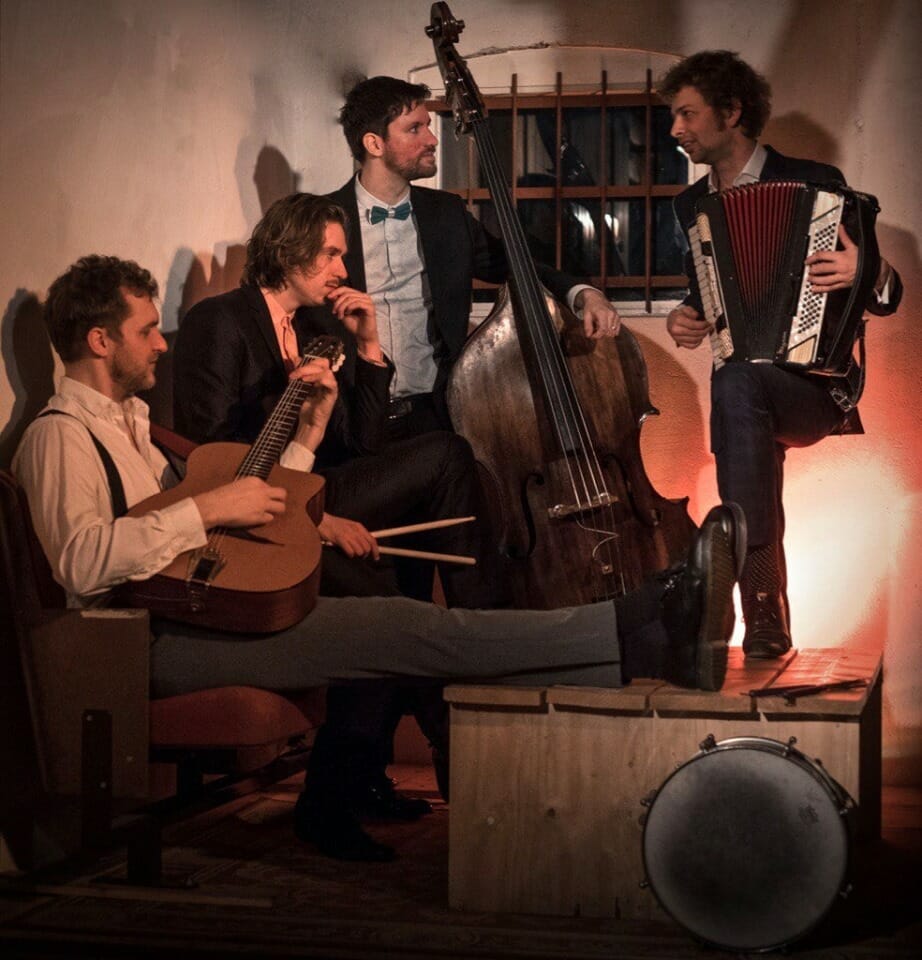 July 28, 2019, Beer Dance with the Celebrity Hot Tub Party Band
This month we're bringing the Celebrity Hot Tub Party [Band] back to De Prael!
"Step into a hot, bubbling bath of hot jazz that will heat up even the coolest cat. CHTP is a five-headed time machine that takes you to the 30/40's
In the traditional line-up of double-bass, drums, accordion, guitar and saxophone the guys from CHTP will entertain you with accessible, danceable music from all over the world.
Grow a mustache, fill your hipster bag with gin/tonic and salad, dip your bare feet in the water and chill out in the sun! Together with Celebrity Hot Tub Party.
Swinging songs by and for romantics."
De Prael is a trendy brewery that sits right on the water and offers up locally made beers and fresh food. Best of all, it has a wooden floor just right for dancing!
There will be a Lindy Hop Workshop from 2:00 to 2:45 PM by Marc & Anne. No partner necessary, but we do ask that you have completed at the very least beginner 1 and are comfortable with your basics. We will be introducing baskets and a few of their variations so there will be something for dancers of all levels. We love these mixed level classes because then students from all across the board get to mix and meet each other.
Come dance with us!
Time:2:00-6:00 PM
Music:Celebrity Hot Tub Party
Place: De Prael, Den Haag
Entrance fee: 9 euro
Parking available in the surrounding area