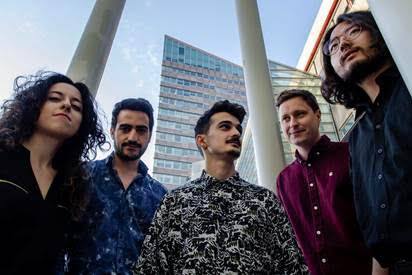 Sunday, August 25th – Beer Dance with Dimitris Swing Band
Playing for us is the Dimitris Swing Band. This group was born two years ago when members of the audience got up to dance to some of their jazz numbers. Since then, they have focused on playing swing music for dancers and have been featured at many of Swing Patrol Leiden's parties and festivals.
This is their second time playing for Hofstad Hop and they promise to get you on the dance floor with their favorite tunes!
There will be a Lindy Hop Workshop for complete beginners from 2:00 to 2:45 PM. Everyone is welcome, no partner or experience is necessary! The 9 euro entry includes both the workshop and the dance.
Come dance with us!
Time:2:00-6:00 PM
Music: Dimitris Koutantos Swing Band
Place: De Prael, Den Haag
Entrance fee: 9 euro
Parking available in the surrounding area