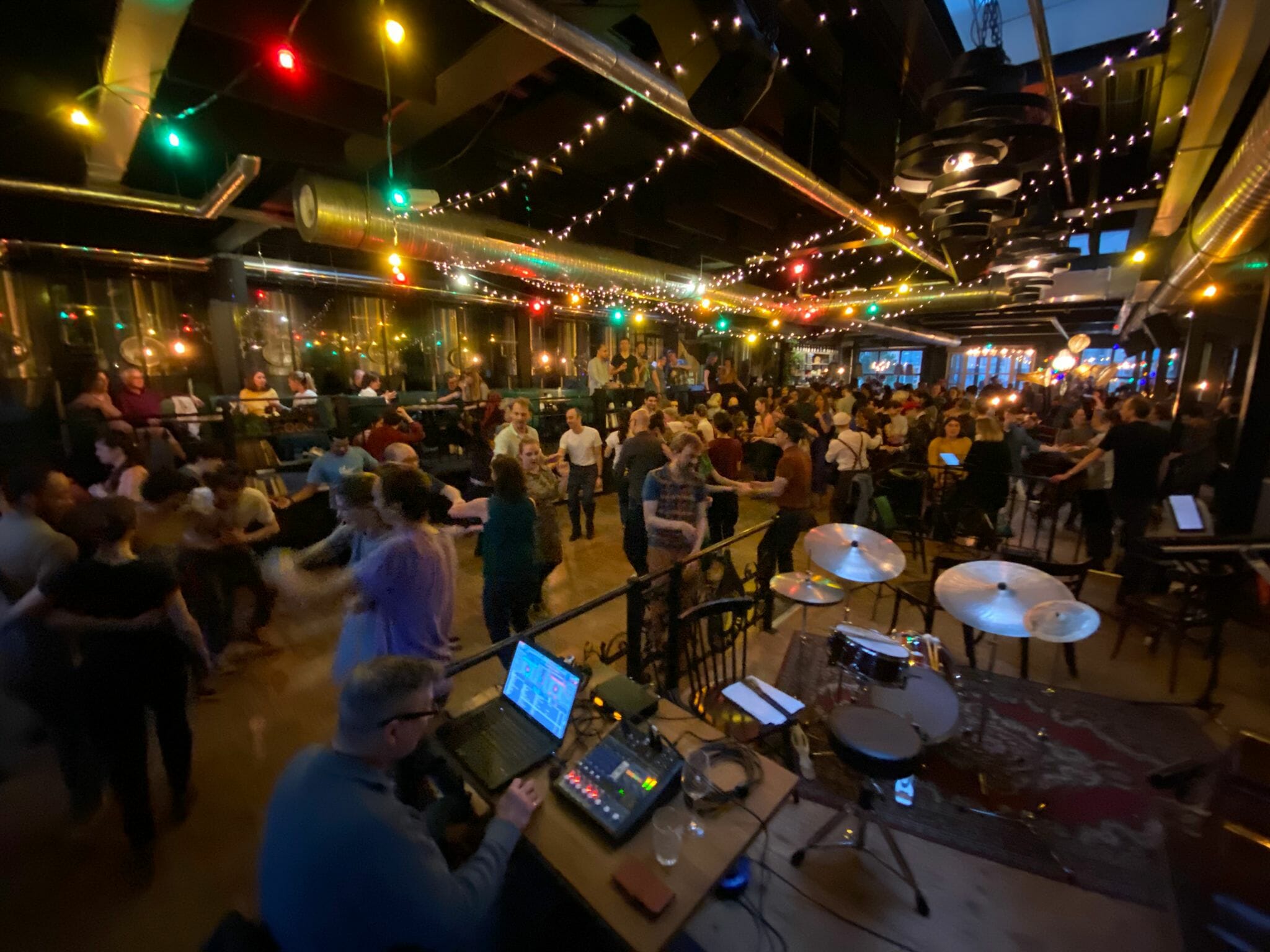 April 2, 2023 – The Fidgety Feetwarmers
One week later than you're used to, so we can all go to Harbour Hop and then share our new moves at the beer dance!
THE BAND – The Fidgety Feetwarmers
Linus Eppinger – Guitar
Oscar Ployart Wetche – Piano
Ties Laarakker – Double Pass
Tim Hennekes – Drums
Coos Zwagerman – Trumpet/Vocals
THE WORKSHOP
From 2:00 to 2:45, theme and teachers to be announced.
THE LOCATION
De Prael is a trendy brewery that sits right on the water and offers up locally made beers and fresh food. Best of all, it has a wooden floor just right for dancing.
Time: 2:00-6:00 PM
Music: The Fidgety Feetwarmers
DJ: to be announced
Place: De Prael, Den Haag
Entrance: €11 (€7,50 for students), pin only, workshop included

Parking available in the surrounding area