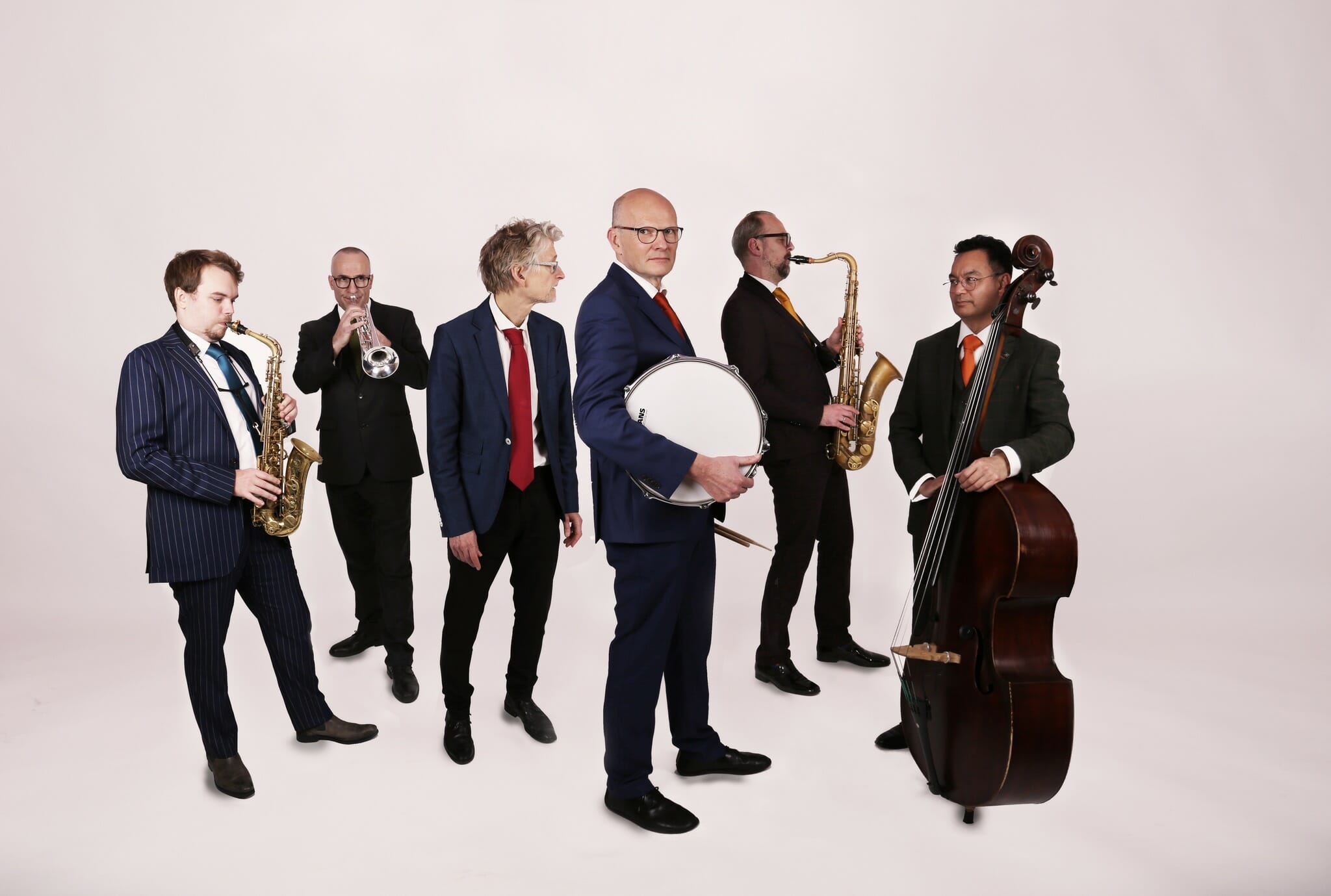 April 30, 2023 – Lucky Losers Jazz Band
THE BAND – Lucky Losers Jazz Band
This sextet, founded in May 2021 by drummer/arranger Maarten Kruijswijk, plays 'vintage' jazz from the 1920s and 1930s. Their repertoire consists of pieces by Louis Armstrong, Duke Ellington, Count Basie and Jelly Roll Morton, among others, and is played in an authentic style. Fresh tight arrangements with room for improvisation, played by experienced and skilled players creates that special connection between the dancer/listener and the musicians.
More information about this awesome band: https://www.16mb.nl/lucky/
THE WORKSHOP
Workshop from 2:00-2:45, theme and teachers to be announced.
THE LOCATION
De Prael is a trendy brewery that sits right on the water and offers up locally made beers and fresh food. Best of all, it has a wooden floor just right for dancing!
Time: 2:00-6:00 PM
Music: Lucky Losers Jazz Band
Place: De Prael, Den Haag
Entrance: €11 (€7,50 for students), pin only, workshop included

Parking available in the surrounding area