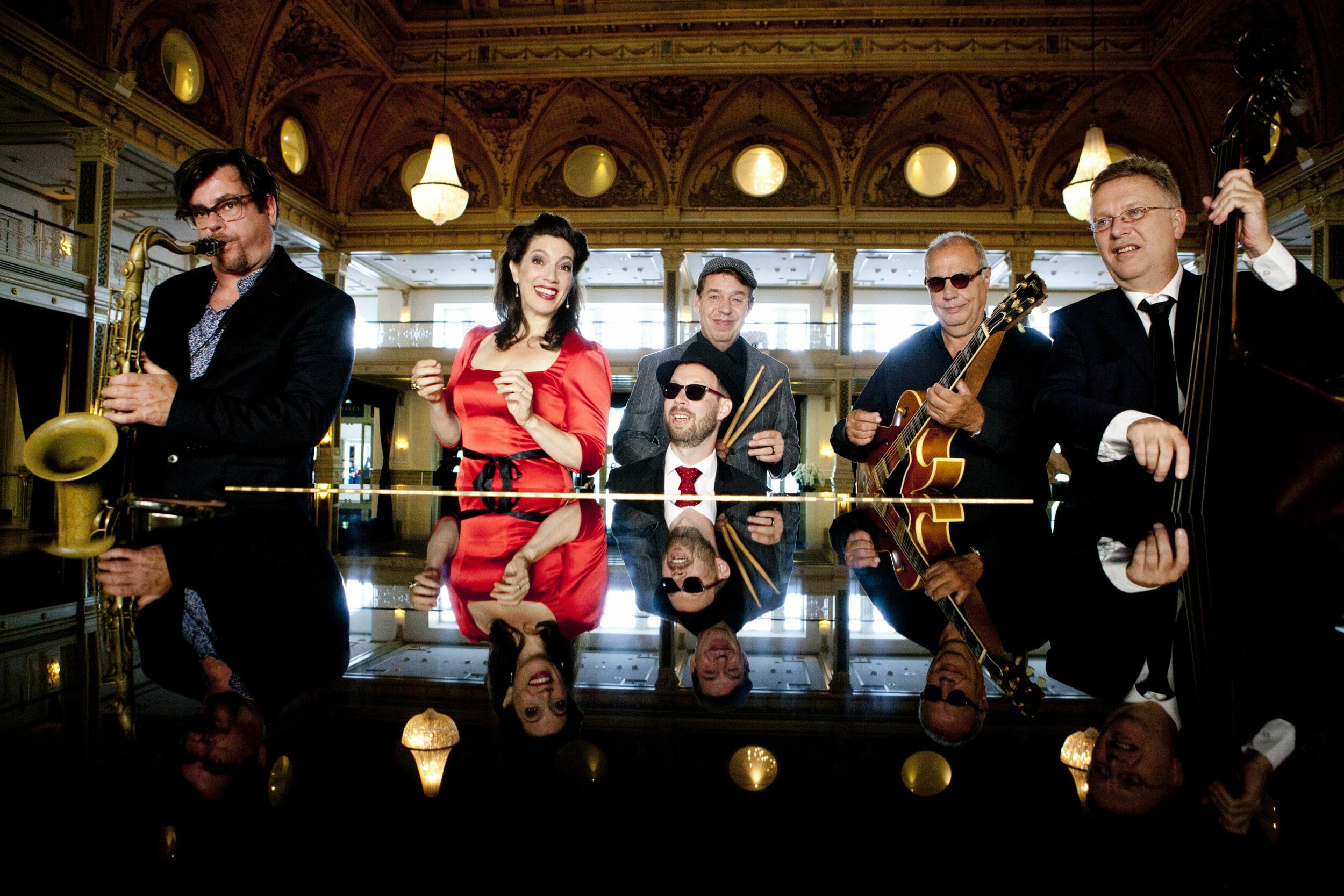 June 25, 2023 – Happy Feet Orchestra
The Happy Feet Orchestra plays swing music for Lindy Hop dancers, their sole purpose is to make you dance!
THE WORKSHOP
From 2:00 to 2:45, theme and teachers to be announced.
THE LOCATION
De Prael is a trendy brewery that sits right on the water and offers up locally made beers and fresh food. Best of all, it has a wooden floor just right for dancing.
Time: 2:00-6:00 PM
Music: Happy Feet Orchestra
DJ: to be announced
Place: De Prael, Den Haag

Entrance: €11 (€7,50 for students), pin only, workshop included