Friday: The Happy Feet Orchestra
The Happy Feet Orchestra
was founded by Hans Goemans & Mirjam van Dam after a terrific gig they did on the monthly social dance in The Hague. We got so many compliments about the band, the repertoire and the tempi that it didn't take them long to figure out they had to continue this journey.
The great thing about The Happy Feet Orchestra is that they know what dancers want because they dance too! Let's make those feet happy!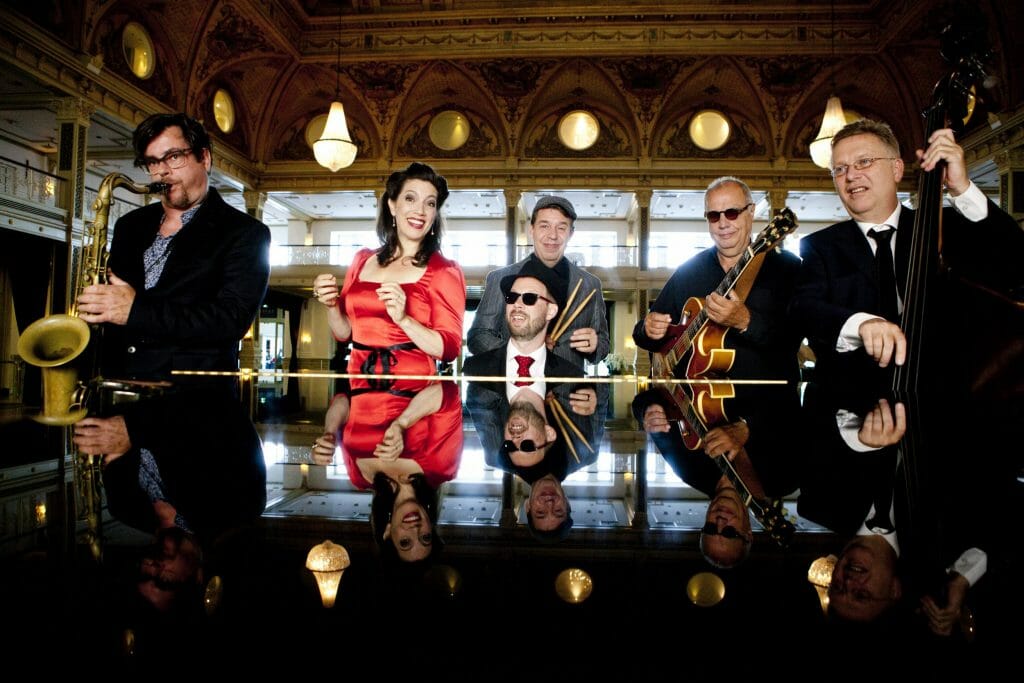 Saturday: The Hop Sh Bam Connection!​
We are thrilled to announce that our Saturday night soirée at De Pier will feature the fabulous The Hop Sh Bam Connection!
This sextet plays real swing from the 1920s to 1950s. Their biggest inspirations are the repertoires of the marvelous ballrooms of the thirties, such as the Savoy Ballroom in New York. The bandleader, Marie – Anne is a swing dancer herself, and knows how to put together a setlist that is guaranteed to drive a lindy hopping crowd wild!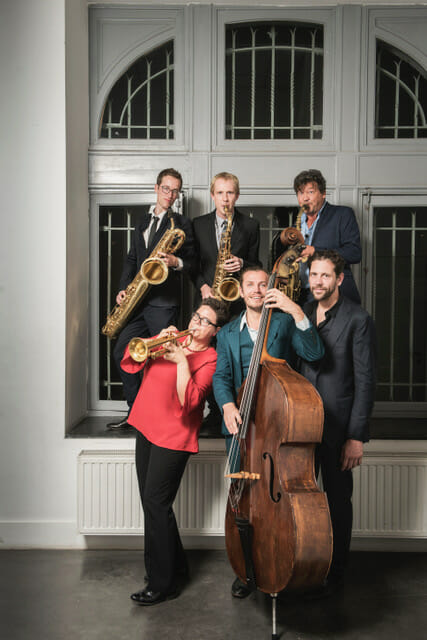 Saturday: The Red Hot Percolators
Before our Saturday Party, Isabel and Fionn of your own Blues Dance Rotterdam will be teaching an hour-long blues workshop in our Lower Dance Hall. Later that night, The Red Hot Percolators will be filling the hall with their juke joint style blues that brings the rhythm and the atmosphere to any great party. Come slow down and groove out with us!