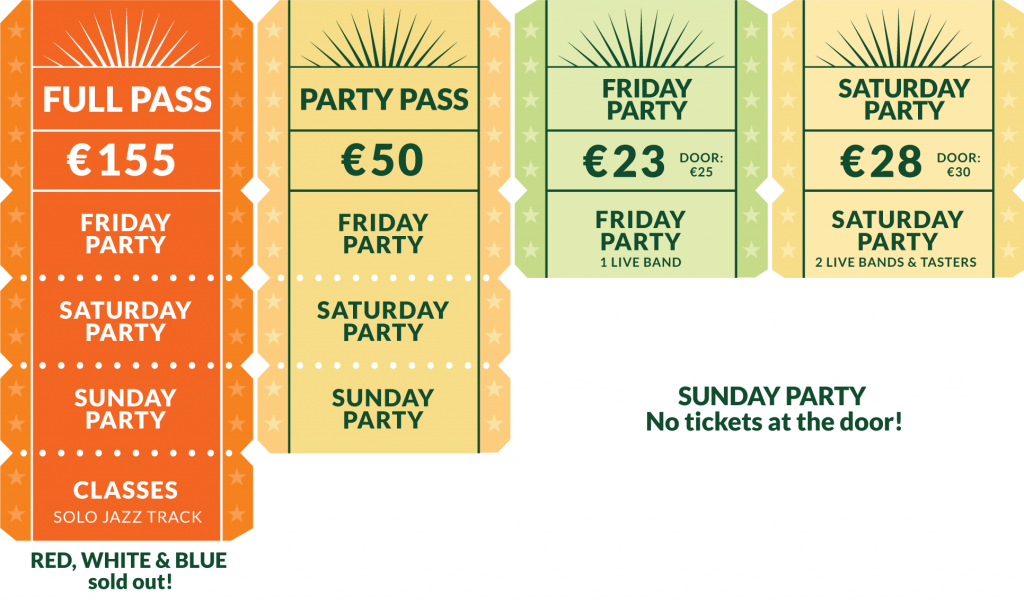 What level should I register for?
We are offering three  levels of Lindy Hop as well as a Solo Jazz track!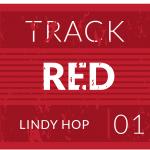 For this level we ask that you feel confident with the main 6 and 8 count figures (tuck turn, lindy circle, swing out) and know a bit of partner Charleston.  With the Hague Hoppers this would be for people who are in Beginner 2 or 3, or, at Swing in Rhythm, in Lindy Blue. Most important is being excited to learn.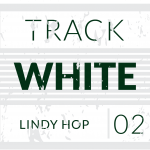 You have been dancing for 1-2 years and regularly attend lessons and social dances. You know the basic Lindy Hop figures and some variations. You have attended a few workshops outside of your regular classes. You are able to improvise in reaction to the music and are comfortable dancing at any tempo (slow, fast, really fast). With the Hague Hoppers this would largely be our intermediate class and with Swing in Rhythm this would be Lindy Yellow. Most important is being excited to take the next step in your dancing.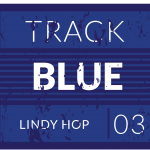 This crowd has been regularly taking classes for 2 or more years, regularly social dances and attends workshops in and out of the Netherlands.  You are comfortable at any tempo, improvise easily to the music and are honing your own personal style. This level would be Intermediate+/ Lindy Purple and above. There is an audition for this level.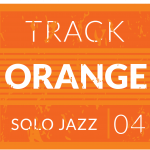 For this track we ask that you have some working knowledge of solo jazz steps. This includes being familiar with the shim sham, solo Charleston and the Tranky Doo. Most importantly, you must want to dance! 
Still not sure where you belong?
Write us at info@hofstadhop.com