Where to Stay in The Hague
Our recommendations:
Stay in Scheveningen (the beach).
Pros: 
You will be able to walk home from the parties.
You're close to the beach!
Cons
Getting to the City Center will take you about 20 minutes by tram, and getting to the classes around 35 minutes.
Stay in or near the City Center.
Pros
Sightseeing is easy
Very quick to get to the classes.
Cons
Especially getting back from the party very late can be more difficult. There are night buses running every hour from Scheveningen to Central Station.
Economic Hotel Recommendations
Near the beach: easyHotel Scheveningen Beach Hotel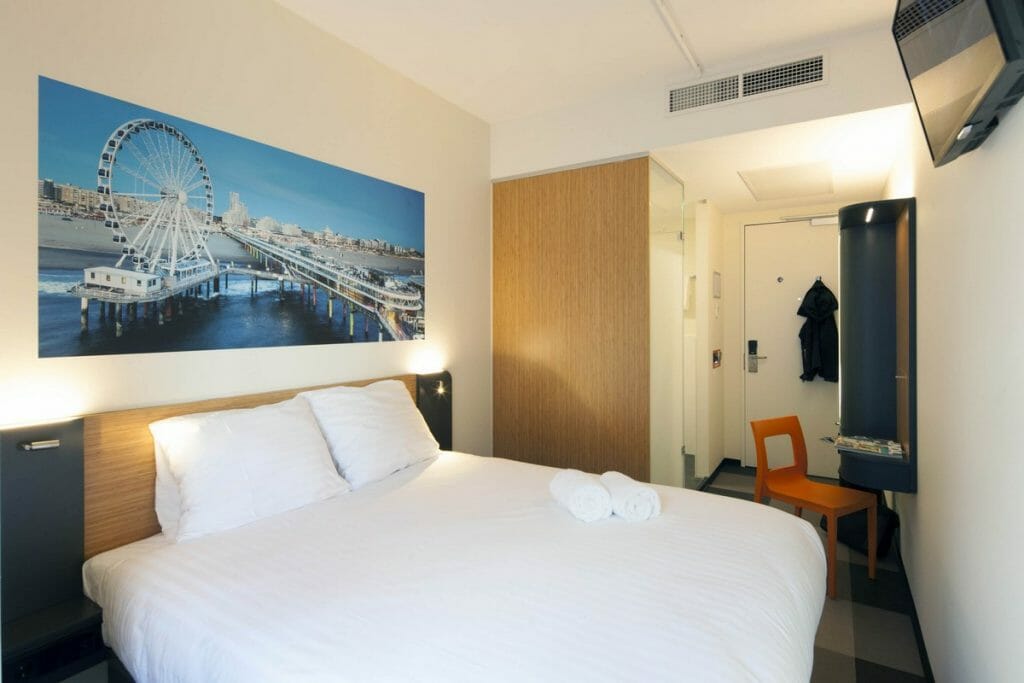 Clean but simple hotel close to the beach. 5-minute walk to De Pier, where the Friday and Saturday parties are held. Tram 1 stops in front of the hotel, which takes you to Central Station (Den Haag Centraal), from there take tram 6 to go to the classes.
Get a 10% discount with code DISC10 if you book on easyhotel.com
Near the City Center: The Student Hotel