We are a non-profit organization in The Hague that is working to create more lindy hop dancing  opportunities for our community here and in the surrounding area. For us it's important that everybody is and feels welcome in our swing dance scene.
Anne, Stephan, Laurens, Merel, Marc, Marnix and Eveline love dancing. We wanted to do more of it with all of our favorite people in The Hague. We want you to be able to recognize us, be comfortable with us, ask us questions, and ask us to dance!
We have the most awesome team of volunteers. They truly are what makes our wheels turn. Want to join the crew?
Email us at info@hofstadhop.com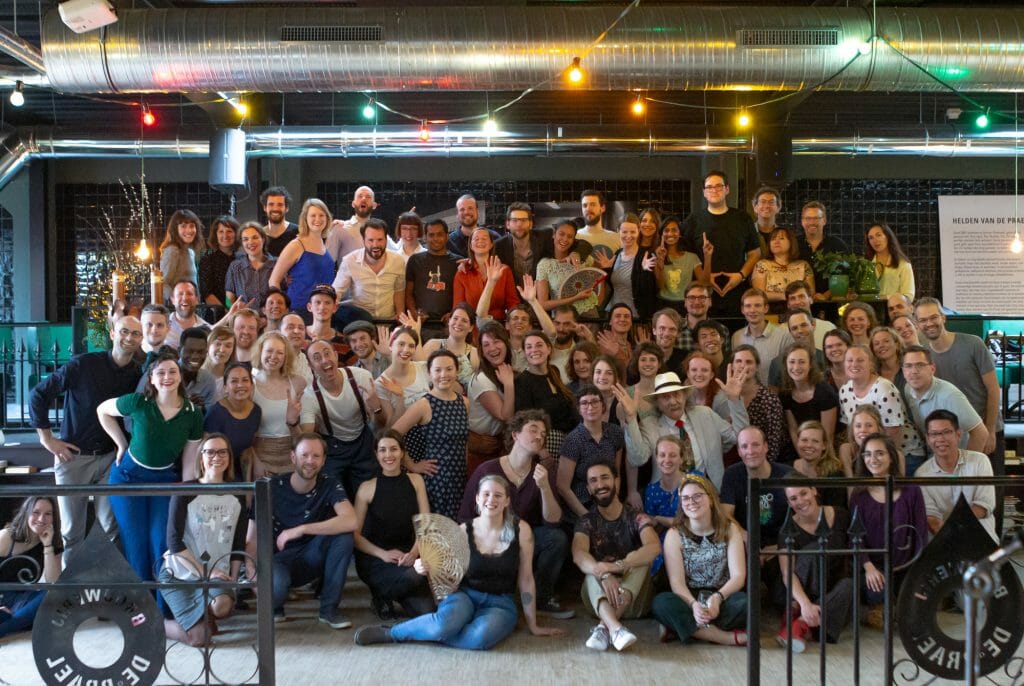 Image taken at our Beer dance, April 27, 2019. If you have questions about this photo or wish to be not in it, please let us know at info@hofstadhop.com